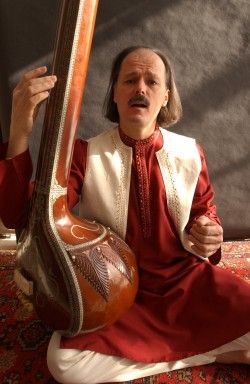 "It was an incredible achievement for you to have mastered Hindustani classical music and sung it with such effortless ease.  You have not only learnt the technique but captured the spirit of Indian classical music...I would consider this as an important contribution to the promotion of understanding between the Indian and the American peoples."
                             K. R. Narayanan
                             President of India
Whether he is performing American folk music, Irish ballads and dance tunes, North Indian ragas, Bengali folk songs, or original compositions, international friendship and understanding are central themes in Stan Scott's music.  He believes that music can build bridges between people of different cultures, and he has put this belief into action in hundreds of concerts in India, Ireland, and the United States, including solo appearances at Mumbai's NCPA, Kolkatta's Rabindra Sadan, Ireland's Willie Clancy Week, and New York's Chhandayan Institute.
Dr. Stan Scott has traveled multiple times to study music in both Ireland and India. A skilled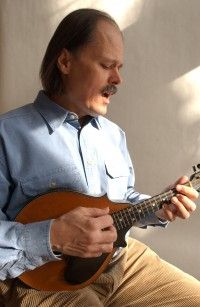 instrumentalist, he accompanies his singing and performs solos on guitar, banjo, and mandolin.  In performances of his Irish-New England band Kitchen Céilí, he is joined by the spirited playing of George Wilson and Dora Hast on the fiddle and tin whistle.  In concerts of Hindustani classical and devotional music as well as Bengali folk songs, he is accompanied by masters of the tabla (drums) and harmonium, with the ensemble often filled out by bansuri (bamboo flute) and the voices of the Rangila Chorus.
Stan Scott is also active in teaching and writing about music.  He conducts guitar, mandolin, banjo, north Indian vocal music, and world music classes at Wesleyan and Southern Connecticut State Universities. He directs the Rangila School of Music in Connecticut, and performs and conducts workshops for elementary, middle school, high school, and university audiences.
Stan's album, The Weaver's Song:  Bhajans of North India, is a ground-breaking cross-cultural collaboration between Indian and American musicians, presenting repertoire from a six century range in a contemporary improvisational format. The album features Indian classical and devotional music performed in the style of a small chamber ensemble, with rich interaction between virtuoso soloists, tightly woven ensemble playing, and exquisite vocal choruses.
Explore this site to learn more about Dr. Stan Scott's recordings, publications, concerts, workshops for elementary, middle school, high school, and university audiences, and classes and events offered by his Rangila School of Music in Connecticut.